Here's the situation at hand
Washington Leadership Academy, a public charter school in Washington, DC, was looking for a way to enhance their visitor tour experience in a way that aligned with their school's core value which is technology. Additionally, WLA wanted visitors to be able to download their open source curriculum at some point during the tour.
HERE'S HOW WE'LL SOLVE IT

-WLA landing page redesign

-Virtual tour
-Redesigned physical tour

By redesigning the physical and digital experiences, WLA's overall experience will be cohesive.

Washington Leadership Academy Website Overhaul
The WLA homepage was redesigned to better reflect the culture of the school. During initial visits, there was a sense of vibrancy and community that was missing from the current home page. While working under the brand guidelines, we were able to supplement colors that would make for an more engaging visit, all while maintaining 508 compliance.
Copy was also changed in order to make stronger calls to actions, such as 'Experience the Magic', which is how someone can either take a virtual tour or sign-up for a physical tour.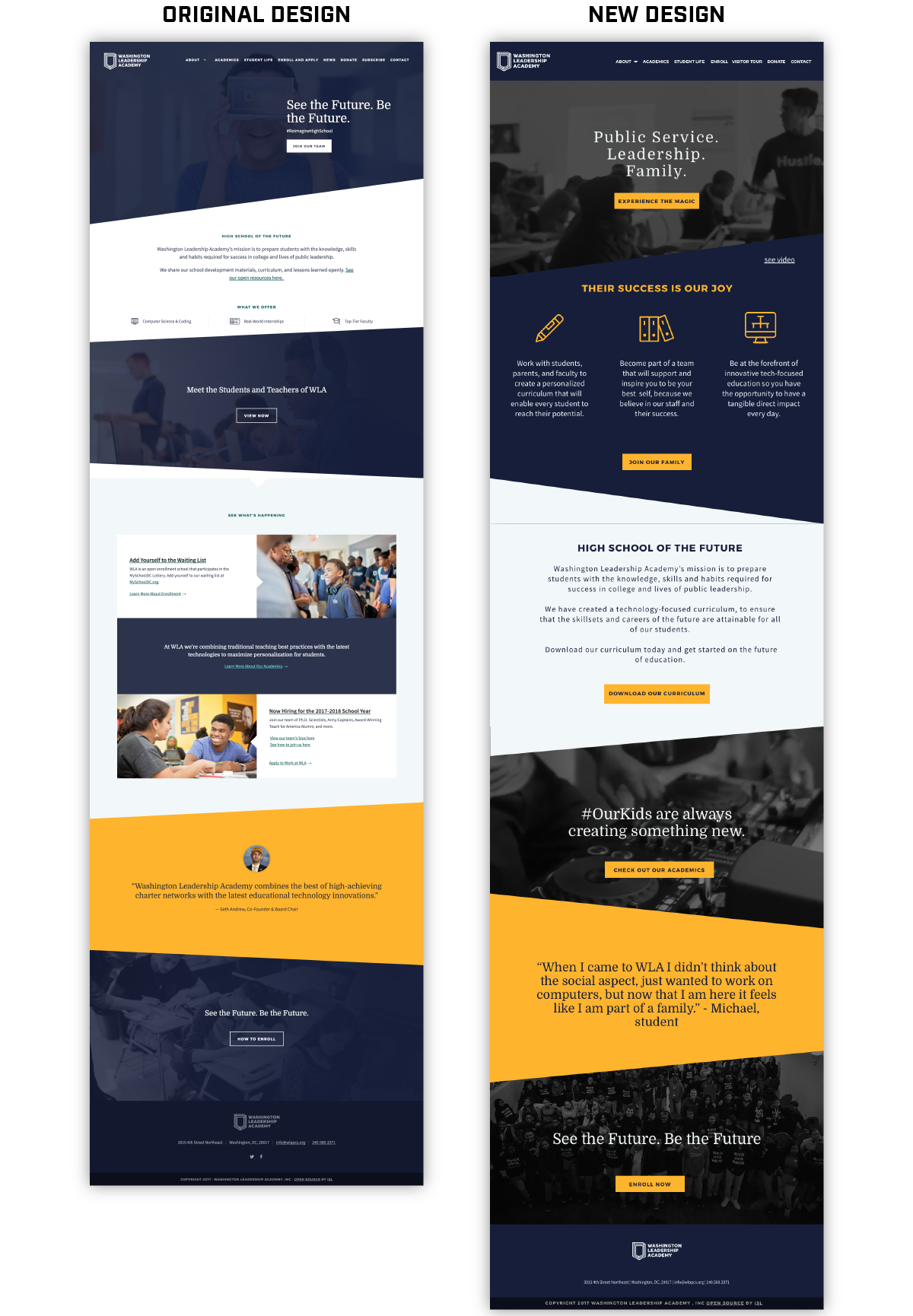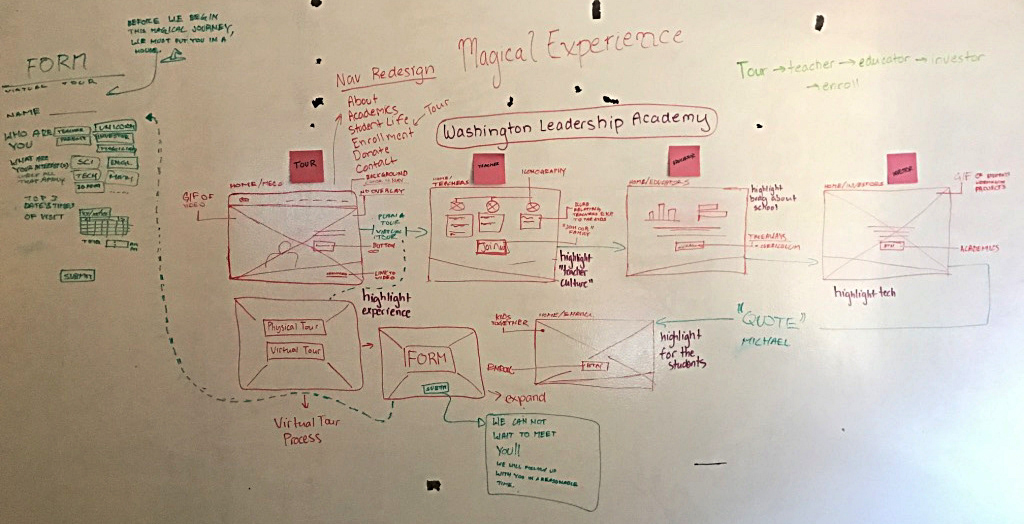 WLA VIRTUAL TOUR
The visitor tour was designed for visitors to see and learn about the school from the comfort of their own home and see what WLA's kids are creating and learning about. The virtual tour is broken down by the classrooms, halls, and common spaces of WLA. Each section has a description of the space, shows a video of what goes on in that space, a 360 degree view of the room, and a student's story about the work that they do in that space. We wanted to make sure that a visitor would experience digitally what they would during the physical tour of WLA. 

Dubbed the "Hogwart's of high schools," WLA's students are sorted into houses at the start of each 9th grade year. We wanted visitors to feel like they were apart of the school, so a sorting quiz was added into the visitor tour as well.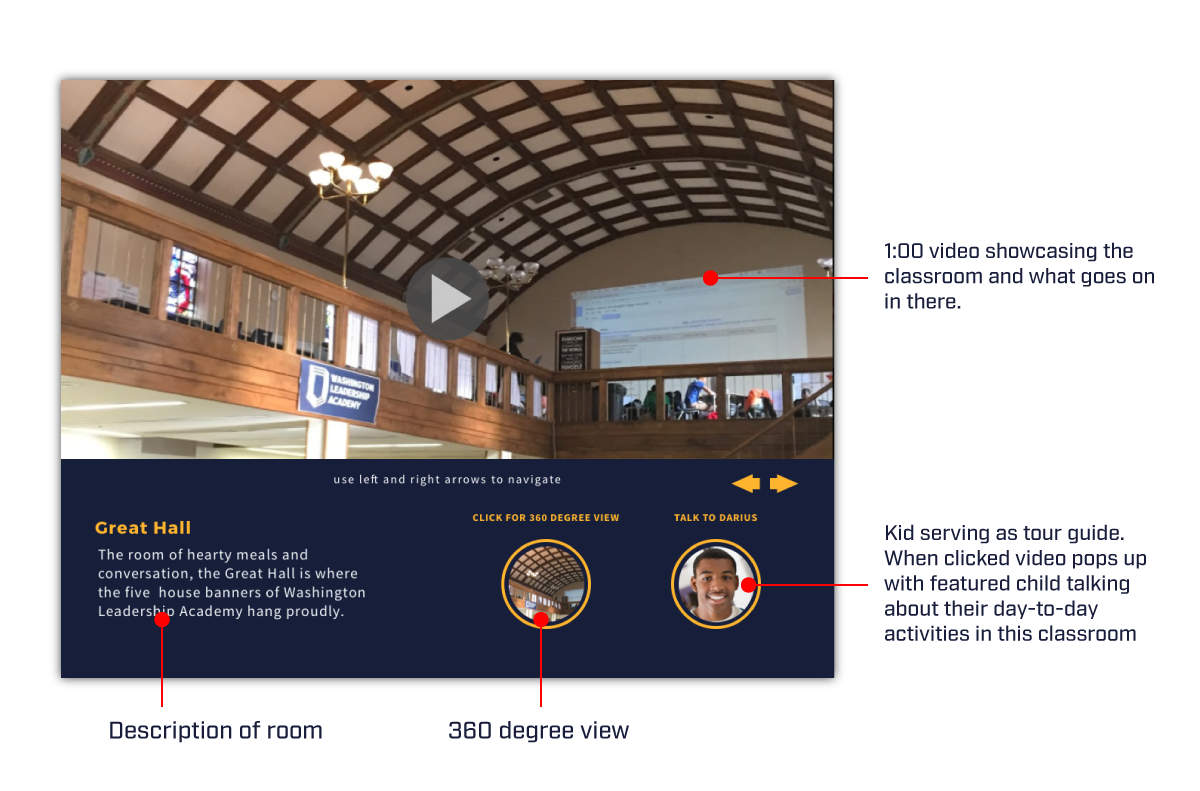 Redesigning the Physical Tour
The order of the physical tour was revised for efficiency due to the rather complex layout of the high school. A student would lead the physical tour and carry with them a tablet, showing the visitor videos that can be accessed through the virtual tour from the website. Visitors of WLA will see a student interacting with technology during their entire visit and will get to experience what goes on in the classrooms and these various spaces through videos and testimonials. We also drafted a Visitor Guide for students, so that they would know what they need to highlight in order to truly showcase all the school has to offer.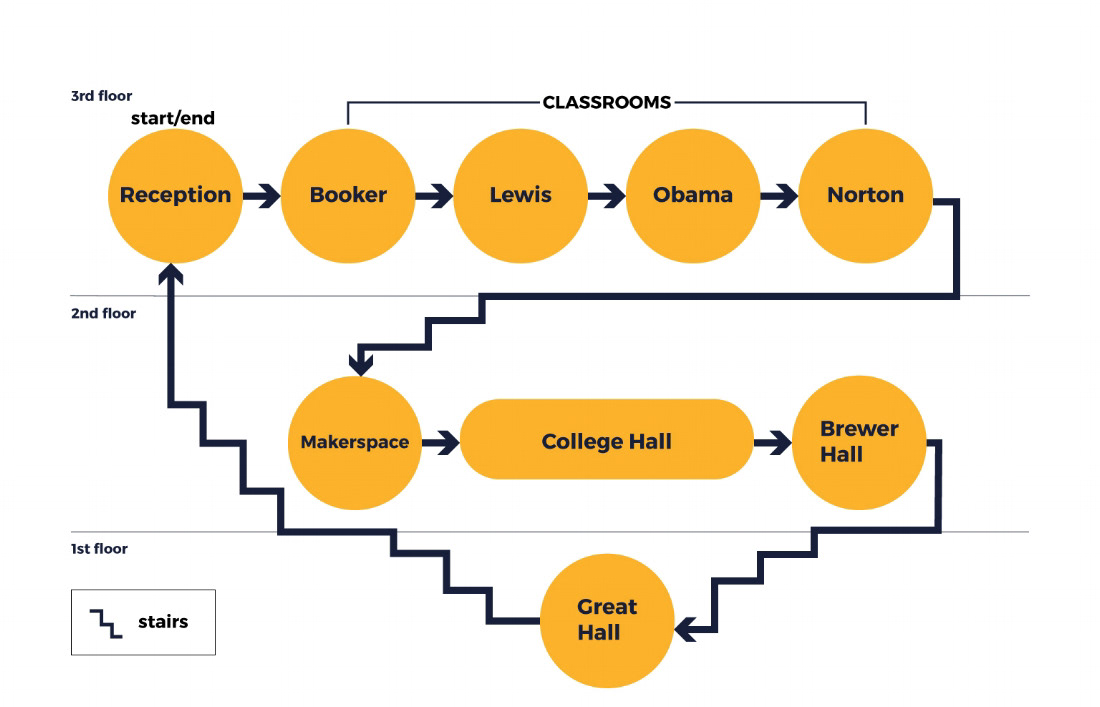 So what's next?
- Virtual Reality created by WLA students 
- A/B testing of the virtual & physical tour 
- Digital marketing & SEO strategy