Here's the Situation at hand
Design a news app that based off of findings from brainstorming and user interviews.
Here's how we'll solve it
Create a custom news feed that adapts to users reading habits, predicting when to notify users of their updated news feed.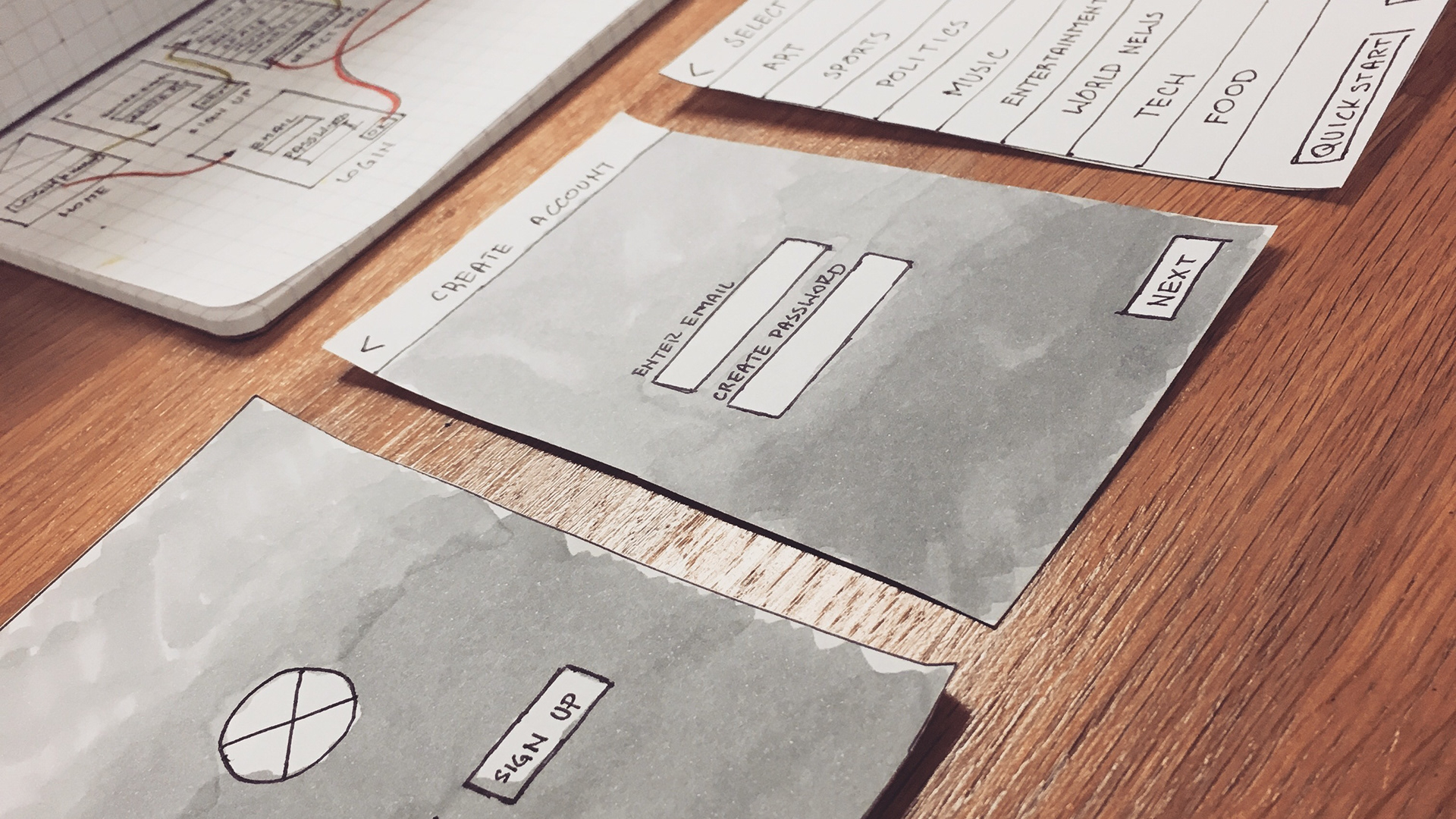 Discovery process
Through user interviewers, I was able to deduct that even though people know they have access to news all the time, there were still times throughout the day they'd dedicate to consuming news. Most people interviewed were either morning readers or throughout the day readers. A couple of people liked to read on their commutes and even one person that liked to read when they were in the bathroom. So even though the answers may have been a little vague, they were still able to pinpoint when they actually like to open up a news app.
User Scenario
Kap likes to read the news during his morning commute on the metro, but that changed once he had to start driving to work. Now that his hands are wrapped around a steering wheel in the morning rather than his coffee and phone, Kap uses his lunch break to catch up on news. Sensing the change in Kap's reading habits, Paperboy is able to deliver his custom feed before he even clicks on the app.

Design Process
After creating a topic map to focus on a problem and user interviews, I started working on user flows in order to get a general idea of how users would go through the app. Afterwards, I got into more detail by designing wireframes in order to hash out layouts, buttons and other elements. I also created a storyboard based on the user interviews in order to create a scenario for which app would fit well into.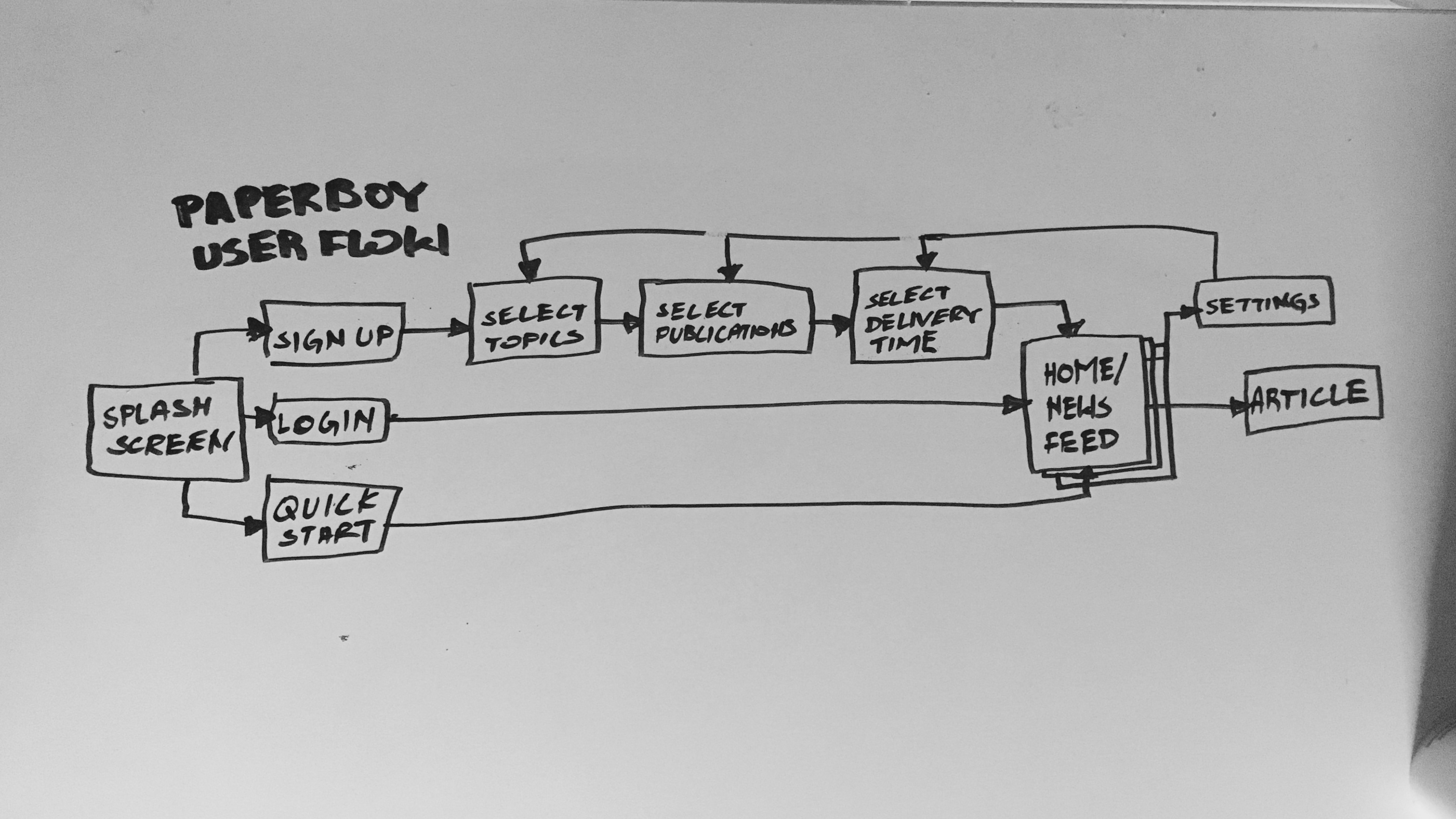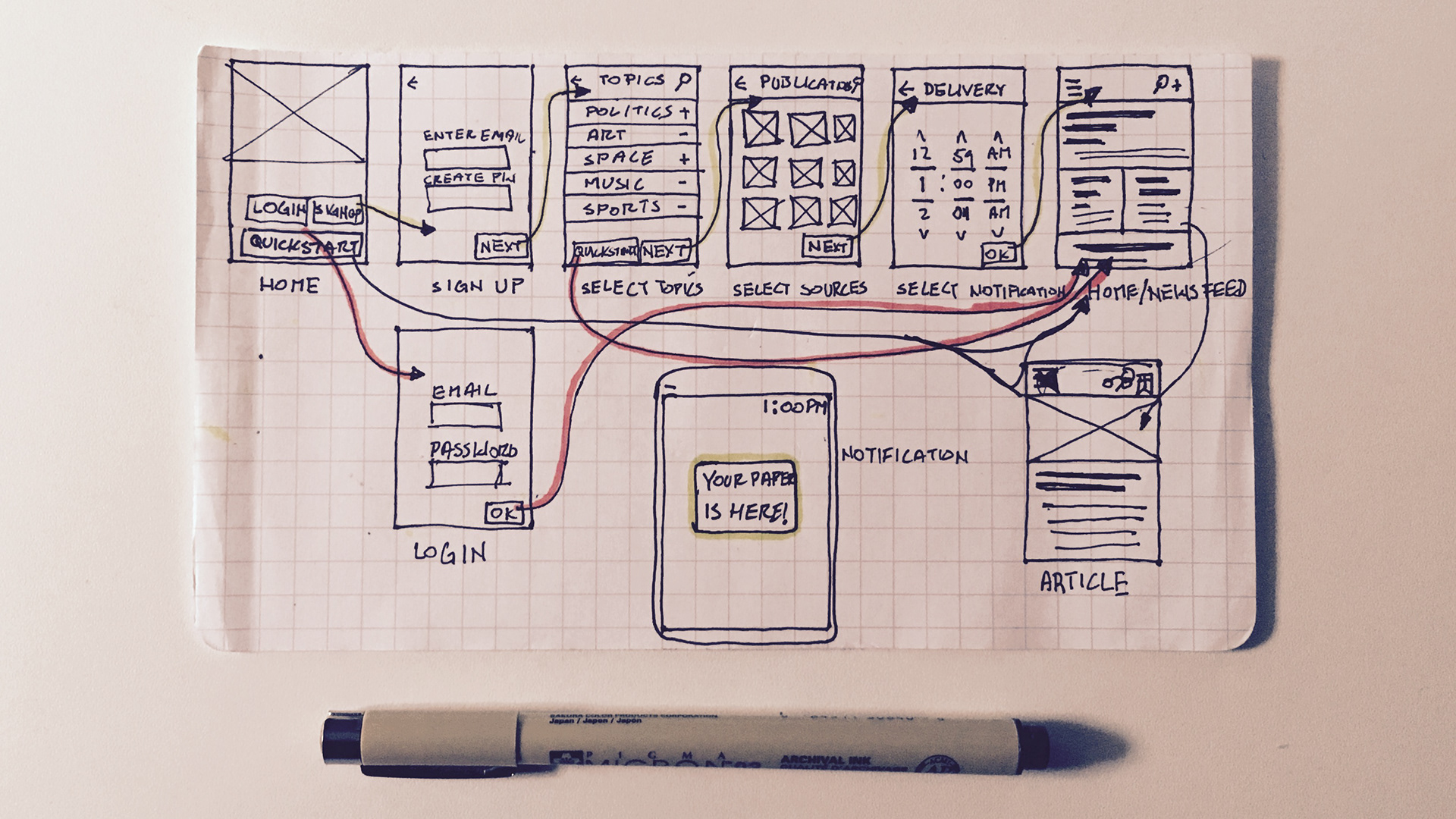 Design Iterations
During a gallery style critique, it was noted that potential users didn't want to have to sign up for another app. They just just wanted to hop on the app and I couldn't fault them for that. So a quickstart button was added to the home screen to meet their demands and also the opportunity to have the app pick out topics and publications in the event the user does not want to customize their feed. Additionally, users felt the transition between the set delivery time screen and the newsfeed screen was too harsh and and felt displaced. So I added an notification pop up screen to inform users their presets have been updated and  will be applied before going to the news feed screen.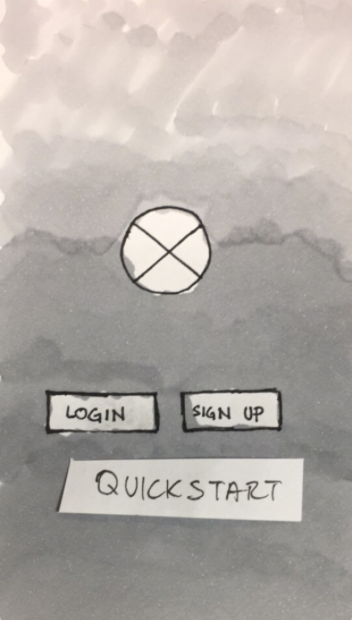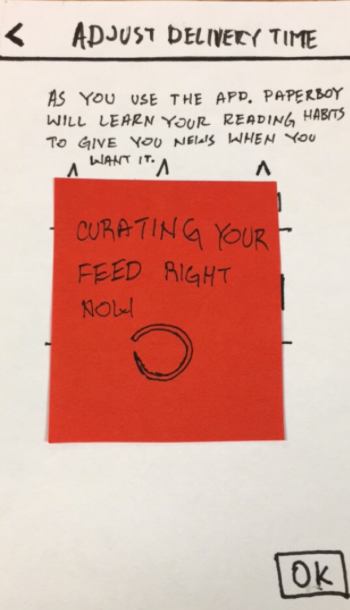 The next steps
Eventually, I plan to test the concept more in order to refine its features and maybe add more depending on user feedback before making it a higher fidelity.
The Outcome
Paperboy is the digital equivalent of receiving your morning newspaper. Paperboy will turn readers into daily users through personable adaptation to users habits. Once downloaded, users will be amazed at how well the app learns its user. For organized people, Paperboy will fit right into one's schedule and for the organized, Paperboy will aid in helping people organize their day.