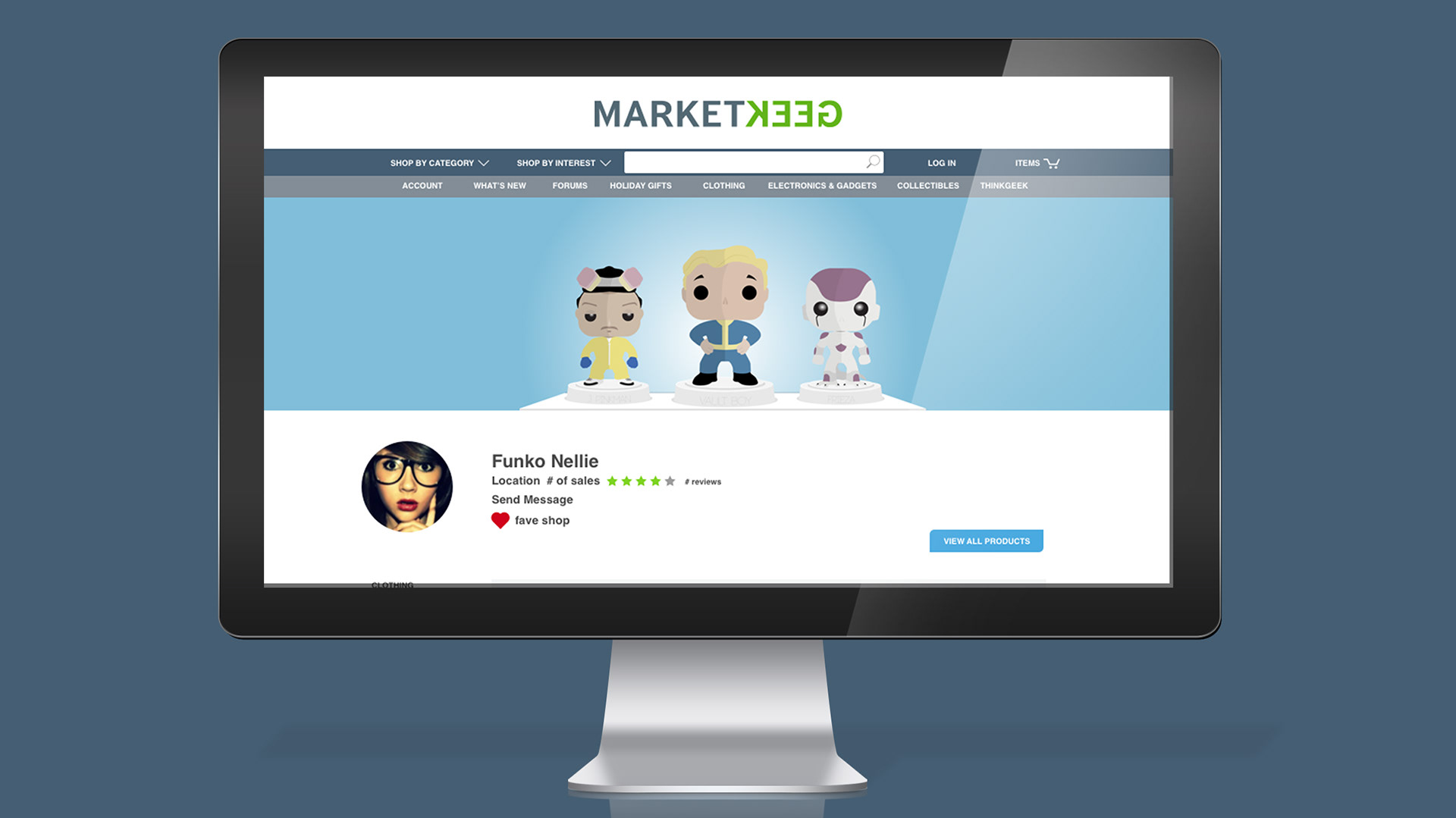 Thinkgeek is seeking to expand their retail e-commerce business by creating a marketplace within it's site that allows it's regular engaged customers to sell their own fan-based loyalty products within the Thinkgeek brand realm.
Research
Upon receiving the task at hand, I conducted a business analysis of thinkgeek in order to learn more and why they they do what they do. I also conducted a competitive business analysis based off of key features and layouts to make sure marketgeek could compete with other marketplace sites. Competitors included amazon, ebay, etsy, and box lunch. I also conducted an online survey in order to see where potential customers were buying their products from. While a good number of people were aware of Thinkgeek, people admitted to shopping at amazon more often.


asking why
I wanted to better understand why Thinkgeek wanted a marketplace all of a sudden, so I began asking why. It was then that I was able to learn that by letting customers create products, it could possibly cut our production costs in geek labs division and allow customers to build a community. Additionally, according to the 2015 annual report, "Many of our competitors in the e-commerce industry have substantial competitive advantages, including greater resources that can be devoted to the development, promotion and sale of their online products, more established sales channels, enhanced software and website development experience, and broader name recognition"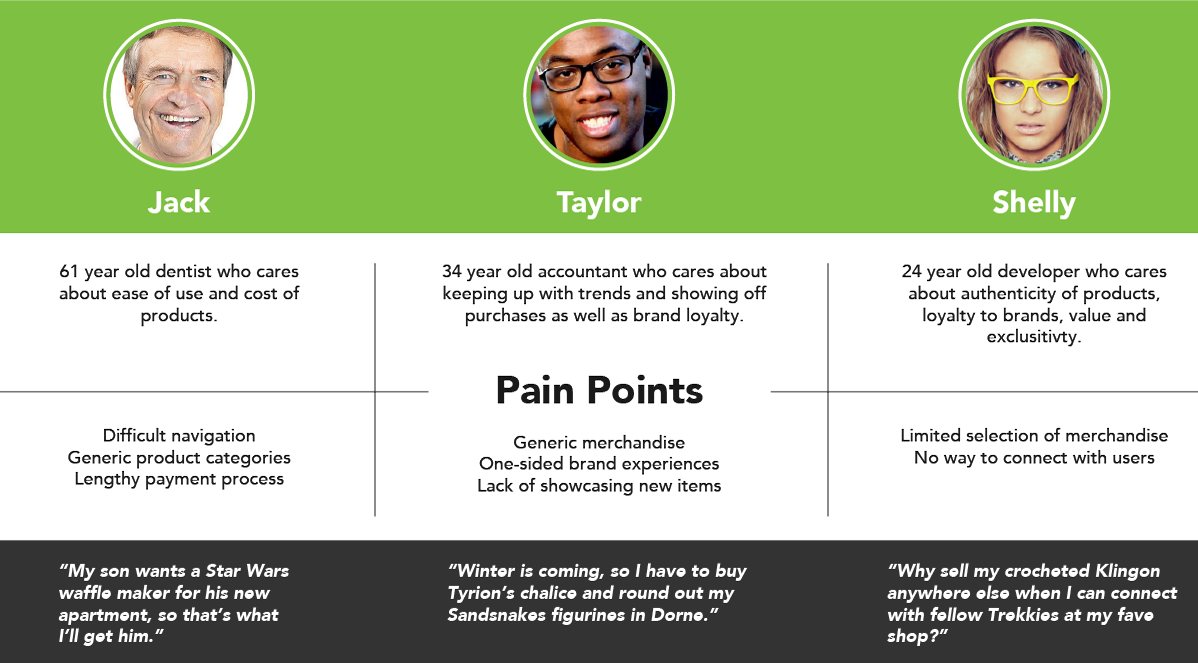 Feedback and Iterations
During user scenario testing, I noticed that users were not able to find the featured sellers on the homepage, so the sellers tabs were placed further up on the home page so users would notice them. Additionally, some user testing showed that people did not know how to get back to the home page which resulted in adding a breadcrumb style navigation for users to backtrack without having to go all the way to the nav.